Hold on tight...
...the piloting results are almost here! Meanwhile, take a look at the last portion of materials received from project partners!
Slovakia:
X. gimnazija Zagreb:
Wonderful impressions at the end of the piloting activity
As the end of the methodology piloting activity came to its close, we began to receive more beautiful materials from our partners and participating schools. The positive effect produced by these newly developed methodologies are undoubtable.
Take a look at the images and videos below and stop for a second. Now imagine that our project teams achieve the project's mission, imagine that other schools and countries adopt these methodologies, imagine they start researching and developing their own! Imagine how greatly it would reflect on students' attitude and motivation on reading, on their reading skills, on their willingness to participate in class, on their learning process and their future education goals...
Join our cause, use our methodologies and be a part of the change.
Inspire young people to strive for more, encourage them to achieve their potential!
Split, Croatia:
Messina, Italy:
Testing these new methodologies really sparked students creativity!
Project teachers are currently finishing the activity of testing each other's work methodologies with a purpose of perfecting and measuring their impact on RSP students for our Handbook. Methodologies developed by our project teams are detailed instructions and useful tools for each teacher willing to improve his teaching methods, raise student involvement and excitement about reading and, of course, for the teacher devoted to encourage and motivate the RSP readers in his class.
Pavlína Vočková, teacher and project participant from the Czech Republic, sent us her experience after one of the classes in which she tried out a new methodology that involved creating graffiti and short videos related to the theme of the book they worked on.
When it comes to creative tasks, my students are usually full of ideas. That is why I did not have any doubts about fulfilling the task of shooting short videos with graffiti. But they did much better than I had supposed! In the school, there were many places whose atmosphere was surprisingly changed by those graffiti. We really enjoyed watching videos at the end of the lesson. The students appreciated each other´s works which made me really satisfied."
Take a look at a compilation of lovely videos and photos Czech students from Střední škola Náhorní created as a result of a new methodology implemented by their teachers...
Read more: Testing these new methodologies really sparked students creativity!
Interested in what we've been doing for the past 6 months?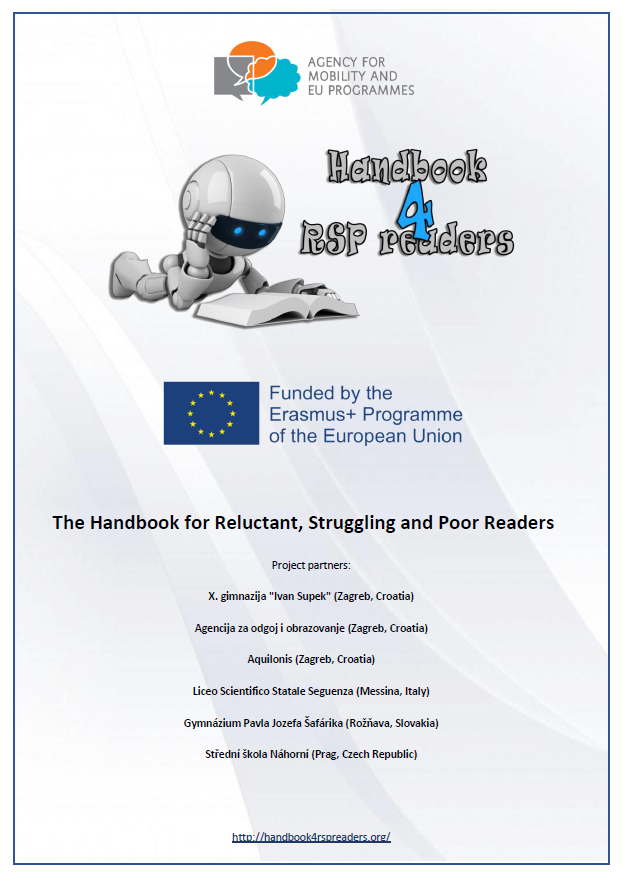 In our second project newsletter you will see many creative school activities and competitions, important talks and useful meetings.
Take a look on how our small international team dreams big, works hard and progresses in its strong intention to motivate young (non)readers.