Happy holidays!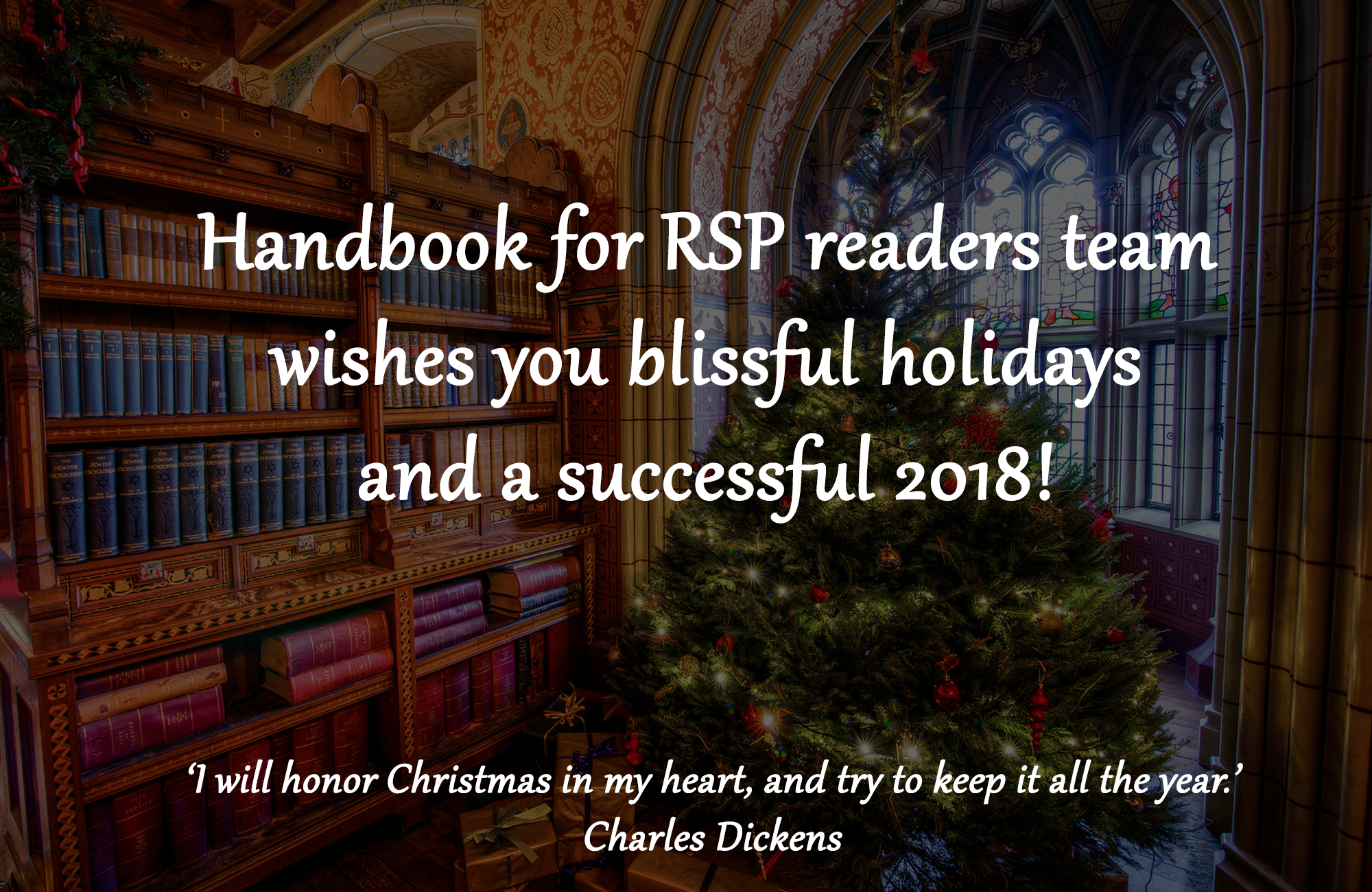 Transnational Project Meeting in Messina
On October 2nd our project teams met with smiling faces and determined minds. We rolled up our sleeves and gave our very best to actively and creatively contribute to each point of our 3-day agenda. And the outcomes were amazing!
Take a look at our video from the meeting!
Interested in what we've been doing for the past 6 months?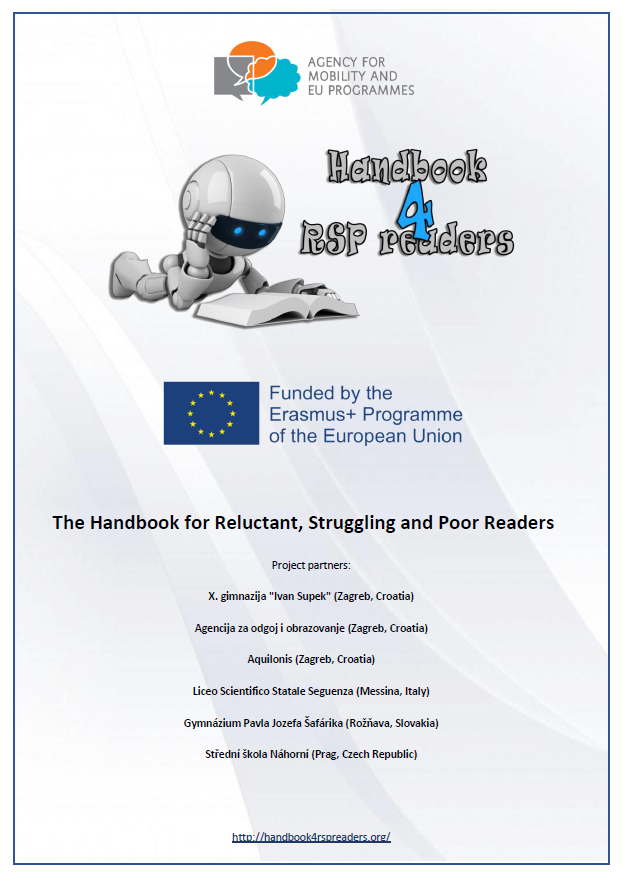 In our second project newsletter you will see many creative school activities and competitions, important talks and useful meetings.
Take a look on how our small international team dreams big, works hard and progresses in its strong intention to motivate young (non)readers.
Praha Campus Report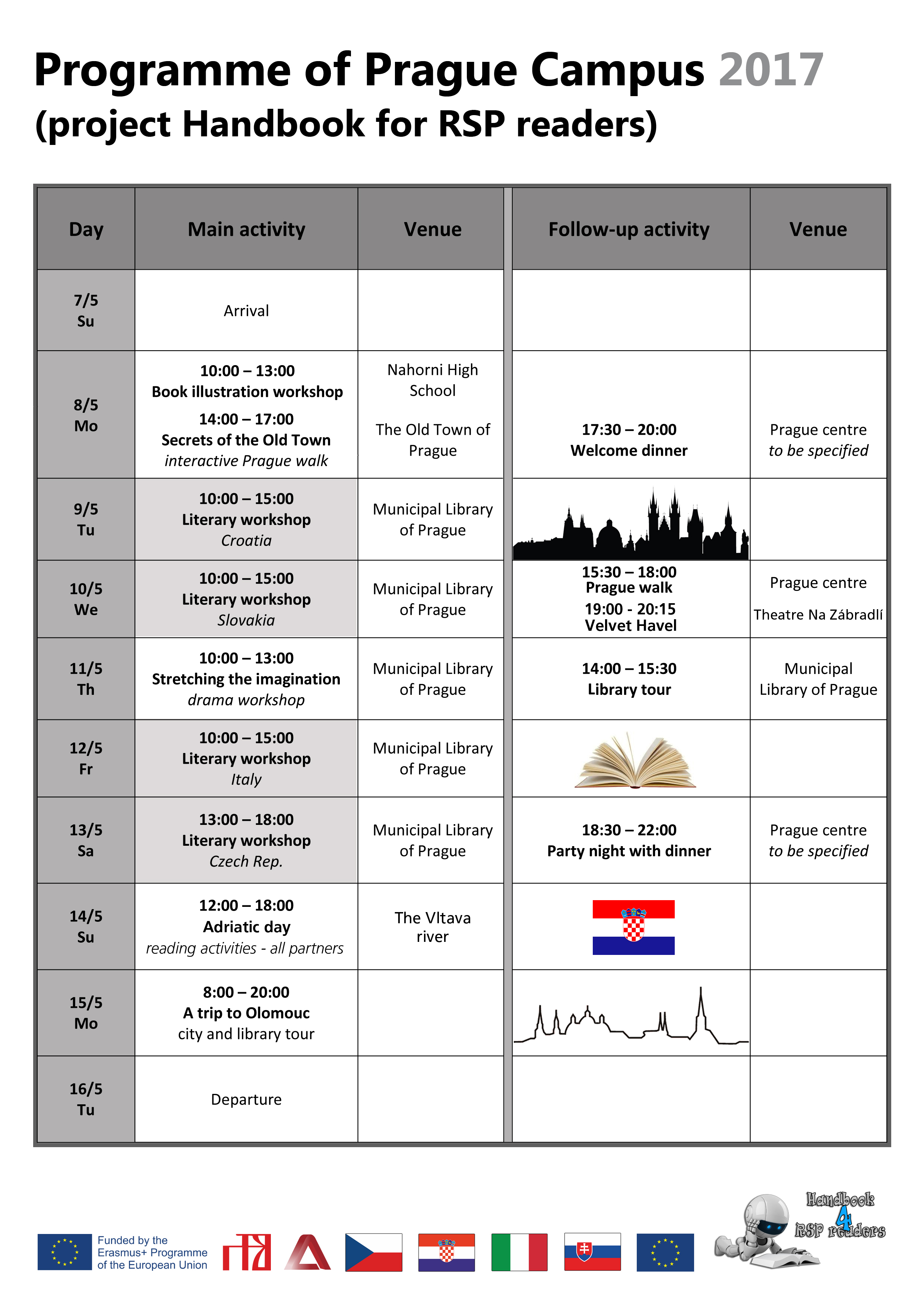 The Praha Campus took place from 7th to 16th May 2017. Partners selected 22 pupils age of 15 to 18 from Partners schools (5 students from Croatia, 5 students from Italy, 6 students from Slovakia and 6 students from Czech Republic). Selection of pupils also included pupils with the migrant background. Selection of implemented literature texts also corresponded in order to meet another main project objective adressing the migrant literary misconceptions.
Accompanied with their mentors they worked closely on motivational stories selected for Praha-Campus.
After the arrival in Prague on 7th May, on May 8th the students and the teachers of 4 countries participating the project met at Náhorní High. Headmistress, Hana Pavelková, Pavlína Vočková, school Erasmus+ coordinator and Jan Pytel, Náhorní High School teacher and witter welcommed us warmly and took us for a school tour.
LA in Prague - short report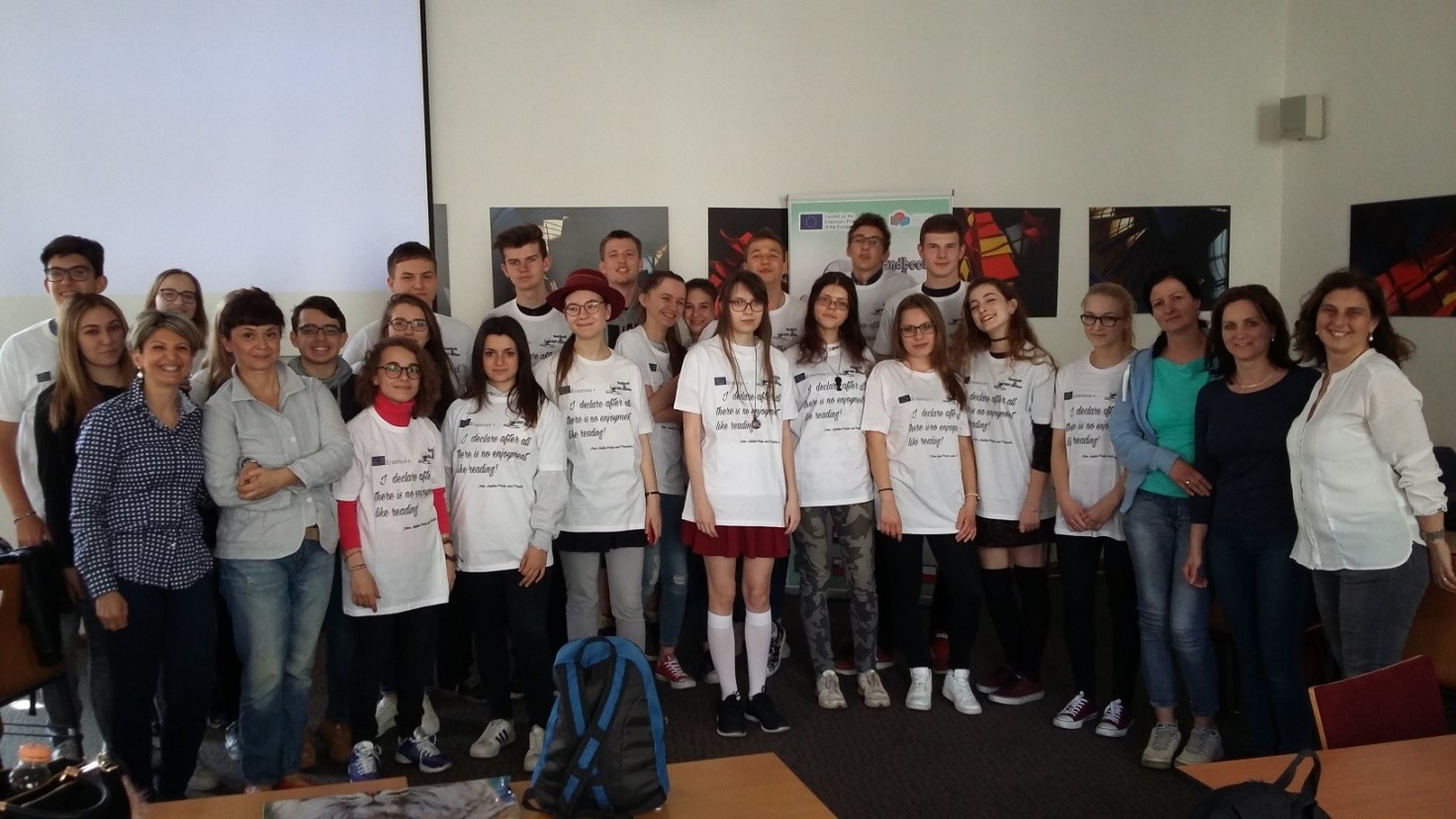 The Campus which took place in Prague from 8th to 15th May, 2017, represented an important moment in the implementation of the Erasmusplus KA2 project "Handbook for RSP Readersl". Five students and two teachers for each participating Country (Italy, Czech Republic, Slovakia and Croatia), met in the Czech capital to test methods and techniques to motivate reading.
Promotion and cooperation with PO(E)ZITIVA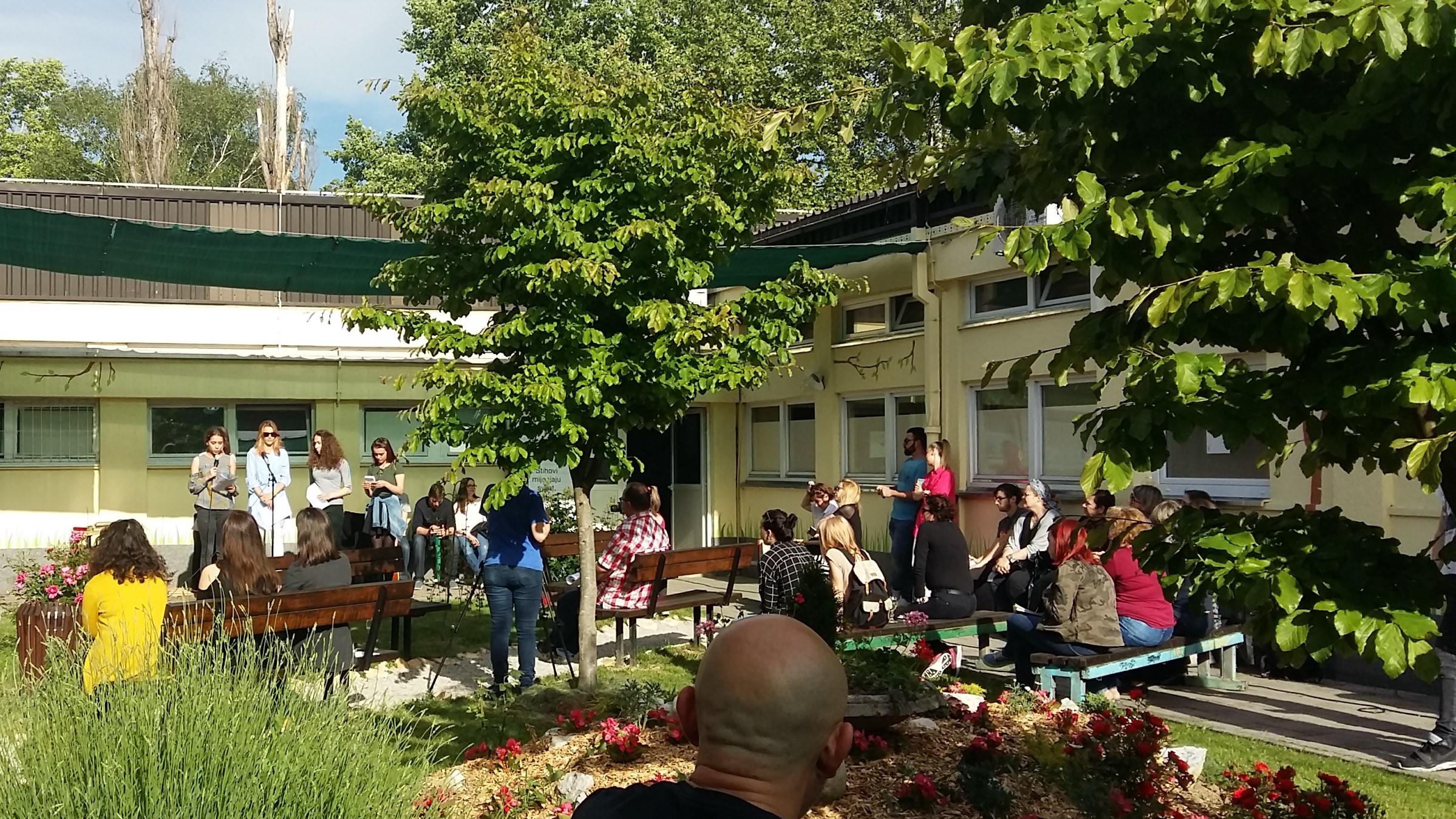 Team Aquilonis was invited as the guests at the presentation of the winning works on May 12, 2017 at POE(Z)ITIVA. Po(e)zitiva is competition for the best poetry work of high school students in Croatia.
This year's competition marked the ninety-fifth anniversary of the birth of poet Vesna Parun. The subject of this year's competition was the woman in art, which placed the woman as a subject of art but also a woman as a permanent motive of artwork.
LA in Praha just started!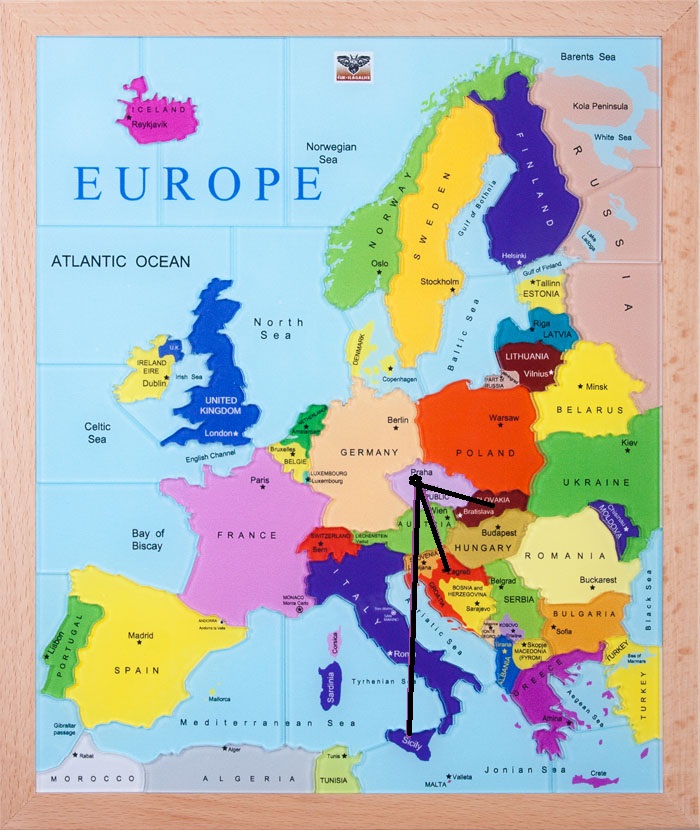 Our project's learning academy just started in Praha! Partners selected 5 pupils from each school, and accompanied with their mentors they will work closely on selected motivational stories at Praha-campus. Partners will implement motivational activities, best practices and methods in order to define efficient ways to contribute to RSP readers population. Some activities included in workshops are for e.g.: brainstorming, group projects, reading games, reading cycles, creative writing etc.
You can see entire program here.
Culture Night at Nahorny High School (CZ)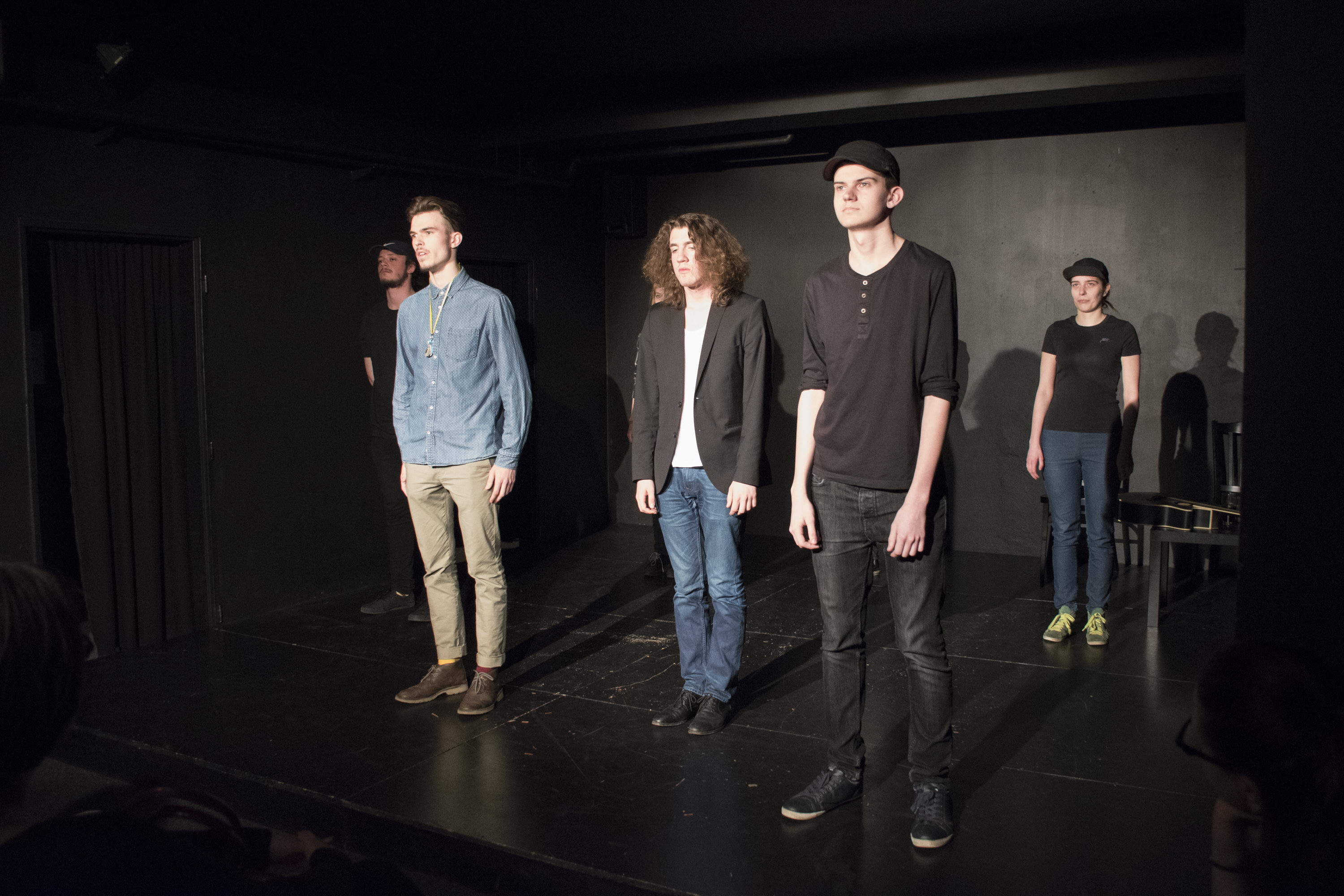 On 5th April 2017, Nahorni High School organized a culture night in the Kamen Theatre in Prague. It all started with drama performance called Project Billy which was created and performed by the school drama group. The programme went on with the students' public reading. They introduced their texts written during this school year in the Creative Writing lessons. Both the performers and the audience enjoyed themselves so we have decided to come with a similar event one more time in June 2017.
Newsletter - March 2017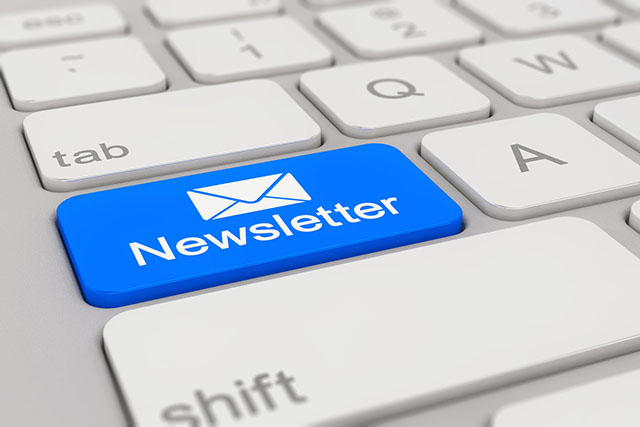 Millions of children throughout Europe enter secondary education able to read, but not well enough to do well in school. Their reading is hindered by obstacles they cannot overcome by themselves. They need the help of competent others, especially professional teachers. With specialized support, these young people can develop good, even excellent literacy skills.
Download our 1st project Newsletter here.
Reading habits questionnaire - results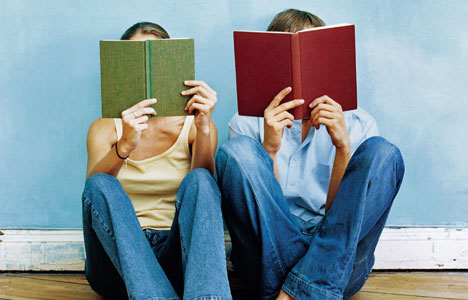 The first questionnaire results have arrived!
As part of the project, a research on reading literacy was conducted using a questionnaire, a tool convenient for several reasons: the possibility of reaching an unlimited number of respondents at their convenience, the anonimity of the respondents and the ability to quantify their responses and draw conclusions from the results.
Preliminary reading habits questionnaire results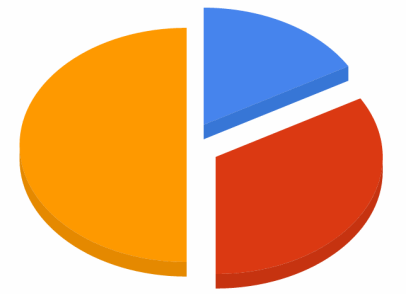 Project study on reading habits questionnaire included 8131 participants from various secondary schools in Slovakia, Czech Republic, Italia and Croatia. The survey was conducted during November and December, 2016.
Countries prepared their national reports and our joint report is almost done.
Enjoy a sneak peak of the final results: