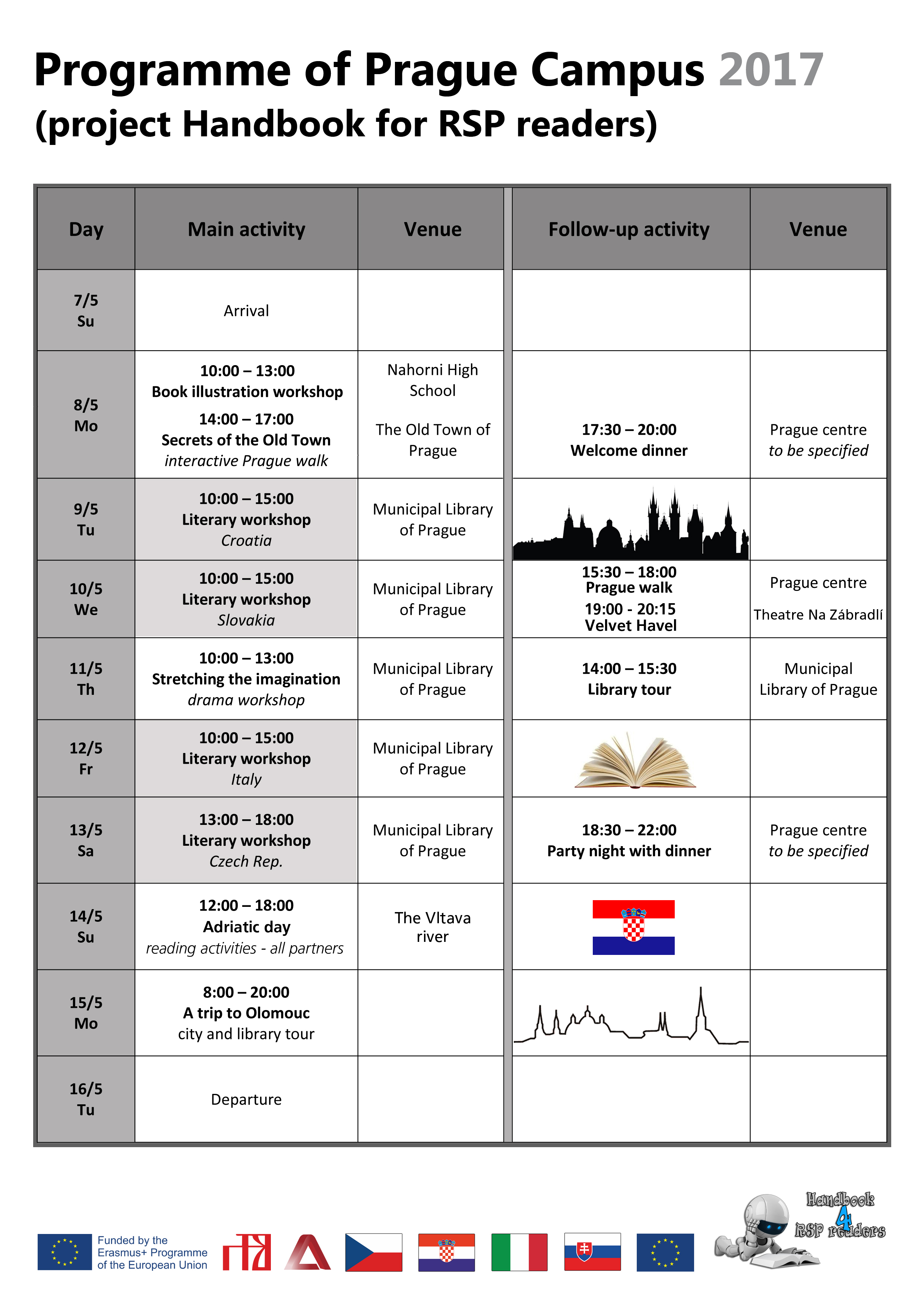 The Praha Campus took place from 7th to 16th May 2017. Partners selected 22 pupils age of 15 to 18 from Partners schools (5 students from Croatia, 5 students from Italy, 6 students from Slovakia and 6 students from Czech Republic). Selection of pupils also included pupils with the migrant background. Selection of implemented literature texts also corresponded in order to meet another main project objective adressing the migrant literary misconceptions.
Accompanied with their mentors they worked closely on motivational stories selected for Praha-Campus.
After the arrival in Prague on 7th May, on May 8th the students and the teachers of 4 countries participating the project met at Náhorní High. Headmistress, Hana Pavelková, Pavlína Vočková, school Erasmus+ coordinator and Jan Pytel, Náhorní High School teacher and witter welcommed us warmly and took us for a school tour.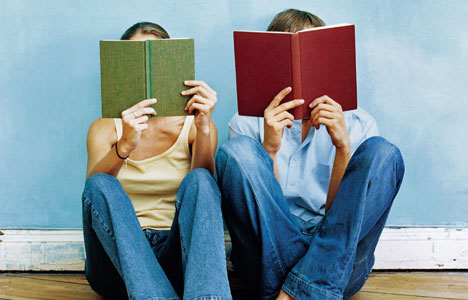 The first questionnaire results have arrived!
As part of the project, a research on reading literacy was conducted using a questionnaire, a tool convenient for several reasons: the possibility of reaching an unlimited number of respondents at their convenience, the anonimity of the respondents and the ability to quantify their responses and draw conclusions from the results.