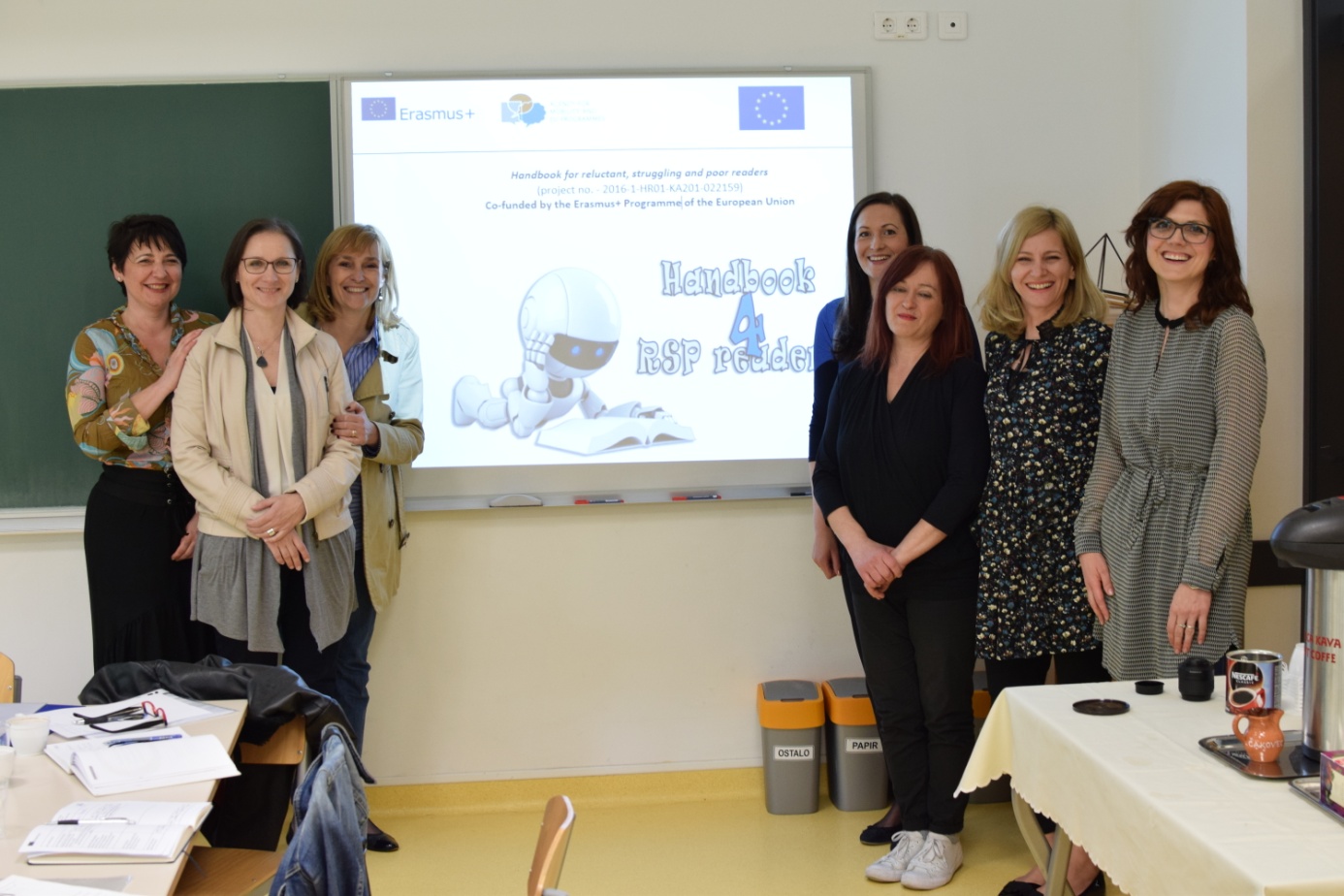 For the implementation of activity 02.A2, five secondary schools were selected in Varaždin and Međimurje County: Prva gimnazija Varaždin, Gimnazija Josipa Slavenskog in Čakovec, Srednja škola Čakovec, Gospodarska škola Čakovec and Srednja škola Prelog. Schools and teachers were emailed to cooperate and were sent information about what is expected. The first field work was held on April 12, 2017 in Prva gimnazija Varaždin, and afterwards in agreement with the teachers, a meeting was held at the Gimnazija Josipa Slavenskog in Čakovec. Croatian language teachers Vedrana Močnik, Tatjana Ruža, Željka Ivančok Varga, Vesna Prepelić Đuričković, Monika Perčić and Zlatka Grahovec Soldat attended the meeting which was led by Mirela Barbaroša-Šikić (AZOO).
Read more: Research report in the field of motivational activities
Second major project activity aimed at finding 10 engaging stories published either in national language or in English. Texts were selected by students, with a little help from the project teachers. They cover a large range, from contemporary to traditional literature and cultivate variety of themes, like teenagers' issues, problems of young people growing up in different societies and cultures, science fiction and fantasy themes, multiculturalism, inclusiveness, migrant situation etc.
Teachers then developed methodologies to make the stories attractive to all students, regardless of their reading skills, and to make the stories easily incorporated in every class. Teachers were guided by the content development criteria and were taking reading obstacles of RSP readers into consideration at every point of the methodology development.
The following stories list provides bibliographic and all relevant surrounding information (contextual, historical etc.), the associated methodologies and a pdf document for an easy download and use during your class activities.
Read more: Second major project activity - Selected stories and methodologies!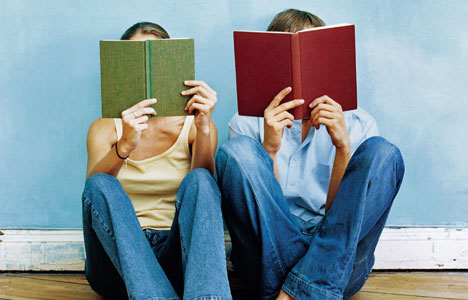 The first questionnaire results have arrived!
As part of the project, a research on reading literacy was conducted using a questionnaire, a tool convenient for several reasons: the possibility of reaching an unlimited number of respondents at their convenience, the anonimity of the respondents and the ability to quantify their responses and draw conclusions from the results.