Details

Category: Dissemination
Published: 01 February 2017
Last Updated: 11 June 2018
Created: 01 February 2017
Hits: 989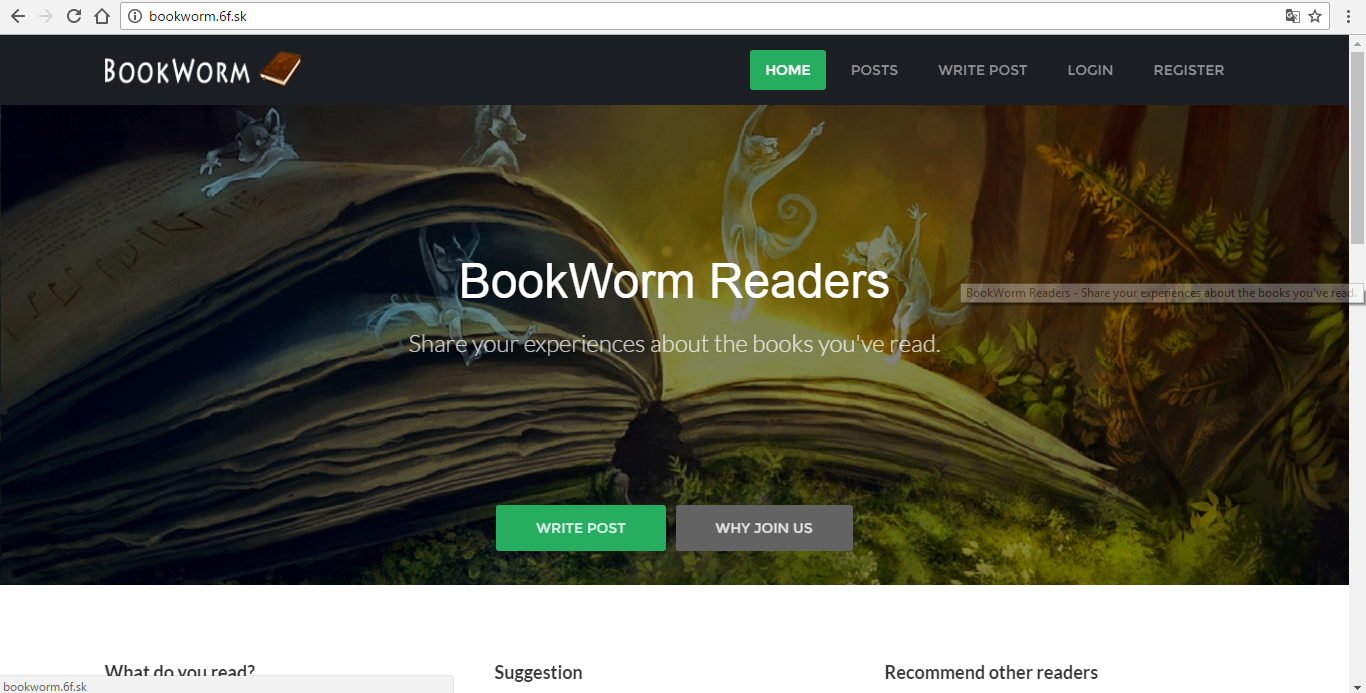 Why you should join our blog?
It is a great opportunity to share your feelings and ideas you have from the book you have just read. If the book you have just read was breath-taking and you would like to recommend it to your schoolmates, join us and let us know. Or if there is a book which made a huge impact on you and you can´t forget thinking about it, share your tip.
You can give us a short hint of the plot. Don´t reveal the whole story. Just attract our bloggers with the feelings you have had. Motivate us.