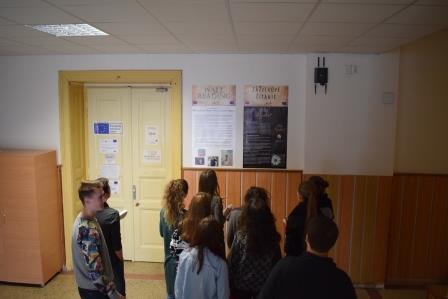 In the corridors of our school some new posters have appeared.
With these posters we launched a reading comprehension competition called "WALL READING". The competition is available in Slovak language and as well in English language. The students have the opportunity to read the excerpts gradually and there are links on our website connected with the excerpts.
After reading the text the students answer the questions. The first round of this competition ends on 13.february 2017. There will be 3 rounds. The whole competition ends on 19. June 2017. The students can win an e-reader.
The competition will help to involve not only the students who are fond of reading but as well those who have no time for reading or struggle reading. The excerpts are placed on the walls of our corridors so while waiting for the lesson the students can spend their time reading the texts.