Book title
Just let it move
Author
Davor Rostuhar
​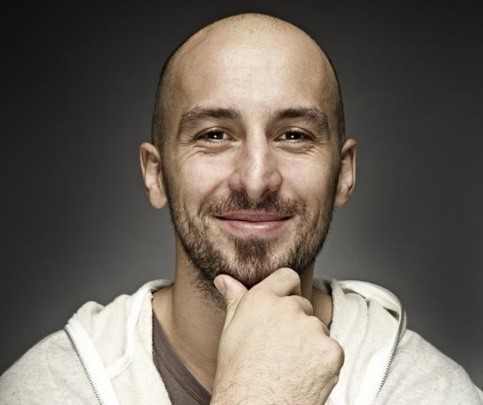 Bibliographic information
Publisher: Klub za ekpedicionizam i kulturu
2003., 2006., 2009.
256 str.; 154 photos
soft cover
ISBN 953-99434-0-X
Links (adaptations, reviews, full texts etc.)
http://ebook.arribadarlington.co.uk/7452940/by-ebook-arribadarlington-co-uk/samo-nek-se-kree.html
https://www.goodreads.com/book/show/7452940-samo-nek-se-kre-e
https://www.videoland.bid/?id=JoEGcqpgTYo
https://www.ngbuntovnici.hr/index.php/separatum-votum/izdvojeni-glas/692-uz-mjesec-hrvatske-knjige-knjizevne-preporuke?cookie_27803885cfd6a24a1a4d3c7723f4874d=accepted
Theme
Two friends, a twenty year old named Davor, also known as the writer, and friend Vedran decide to travel the Mediterranean by bicycle, riding 8000 kilometers in 283 days, passing through 12 countries on 3 different continents.
Short summary
Everyone dreams or has a dream already, someone dreams about new things, some dream about traveling. His childhood dream was shared with his childhood friend, and together at the age of twenty decided to go on a trip around the Mediterranean. That trip was a challenge in every aspect, but it brought them the ability to visit new places and countries, meet new people, cultures and traditions. Bicycling from Zagreb to Montenegro, Albania, Greece, Turkey, Syria, Lebanon, Israel, Jordan and Egypt, the author questions life, religion, relationships between man and woman, the good and bad in people and other universal questions with which people can be occupied by. On the trip he questions himself, his limits with meeting new people – from poor Bedouins, to odd people, and ascetic priests, as well as soldiers and rich people who all pass the valley of Ephrata, a dessert which continues up a mountain covered in snow, sleeping under the stars or small basement of abandoned buildings.
Why is the story appropriate for the targeted groups of RSP readers?
It shows adventure – a trip around the Mediterranean by bike from a twenty year old perspective.
The readers can identify themselves with the writer who from first hand talks about how to organize a trip with a modest budget, how to manage and communicate in a culture totally different to the one they know, and that everything in life is possible and achievable
The simple writing style is stimulating for the readers.
beneath the surface.
What are the distinguished readers interests reflected by this book/story?
Traveling was never accessible for young people as much as it is today, for that reason this book offers a remarkable experience and pleasure of travelling by bicycle. It shows that traveling doesn't have to be to well-known places, staying in hotels and without getting to know the real world and culture of the local people – traveling offers coexistence, becoming independent as well as mature, as well as communication and interaction with indigenous areas and people.
Why is this story motivational for the pupils?
Students can easily identify with the writer who's also around the same age, they come from the same or similar environment, and have interests and facts about realizing childhood dreams. The ease of reading this book comes from the simple and understandable language, as well as universal theme that promote getting to know the unknown and accepting the new.
Is there a historical, political, multi/inter cultural, migrant or similar context recognized in this book/story?
Yes, during the ten month trip, the two young men faced and stayed in places that were unknown to them – the borders between East and West, division of Beirut in which they asked you to decide. Arab, Palestinians, justice and freedom or Israel, America, Jews, money, brutality and crime, encounter with migrants, peace activists, cooperating with ecologists etc.
Is there a principle of inclusion reflected in this book/story and does it promotes understanding of cultural diversities and heritage?
Yes, the protagonists are getting in touch with new situations and are taking to consideration the differences even though they have different beliefs – the openly talk about religion, and reevaluate the patriarchal society as well as rethink about the cultural differences where they try to understand all of it. The two men do not accept the limits that can be created by the cultural and religious barriers, and thus accept the hospitality and society through every social status promoting multiculturalism and respect the environment they visit with its peculiarity.