Book title
The Fault in Our Stars
Author
John Green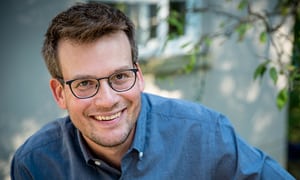 Bibliographic information
Links (adaptations, reviews, full texts etc.)
Theme
The book puts emphasis on the lives of the people who are seriously ill, insists that although their lives are short and full of pain, they can be rich and of meaningful.. It strives to break the image that they are the heroes full of superhuman courage, bursting in anger and falling in pessimism. It rather puts them into the ordinary teen life and making daily efforts to reconcile with ill-suffering.
Short summary
"The Fault in Our Stars" is a book about a girl named Hazel Grace Lancaster who has cancer and is terminally ill. She goes to a support group and meets a boy named Augustus Waters. He does not have cancer anymore and is in remission. They start to hang out more and she introduces him to a book called "An Imperial Affliction". They set out on a journey to Amsterdam to meet the author of he book and ask him what happens after the book ends. They fall in love but then Augustus gets cancer again and he passes away. He leaves Hazel a note saying he is enjoying their time together and he hopes she did too.
Why is the story appropriate for the targeted groups of RSP readers?
1. appropriate for the target group of readers
2. reflects readers' interests
3. the recommendation and the report emerged from the survey results .
4. it promotes understanding of people who are (terminally) ill
5. refers to real life situations of ill people
The theme is contemporary and timely, understandable and close to a young reader.
What are the distinguished readers interests reflected by this book/story?
The intertwining motifs of love, friendship, relationship with parents, the relationship to the illness and the need for a young person's normal life, according to the expressed interests in conducted surveys.
Why is this story motivational for the pupils?
It poses deep existential questions as to what the important things in life are, questions of emotion, the necessity of suffering, the fear of oblivion, the indifference of the universe, the reality of a serious illness, the importance of fiction, concern about friends and family.
Is there a historical, political, multi/inter cultural, migrant or similar context recognized in this book/story?
The context of severe illness is universal and thus encompasses all social groups.
Is there a principle of inclusion reflected in this book/story and does it promotes understanding of cultural diversities and heritage?
The principle of inclusion is visible in a wide range of everyday situations. All the main characters in the novel are severely ill with some type of cancer. As such, they attend support groups, classes, socialize with people they knew before their illness, meet children who sincerely ask questions about the visible problem of the ill person. How they cope with their situation in relation to other people and vice versa promotes the idea of ​​inclusion and empathy.